Beginning in Fall 2022, we will be offering a $10 Intramural Semester Pass to participate in any or all of the mini-leagues, tournaments, & full season leagues. Registration for the Fall 2022 season starts 8/22.
The RecWell Intramural Sports program offers many different opportunities throughout each semester to play sports with other VCU Rams in the spirit of friendly competition. No experience is required! Have fun, learn and practice a sport, meet new people, stay active, and lower stress.
Stop by Cary St. Gym to join different Pick Up & Play games on select Fridays throughout the semester.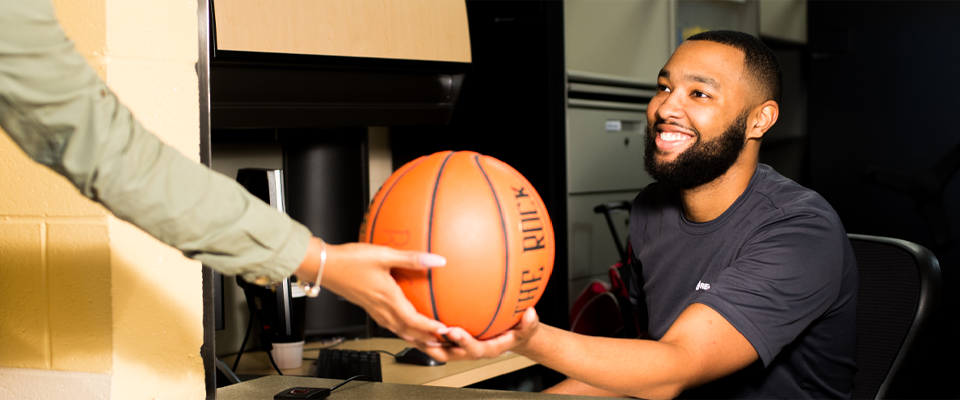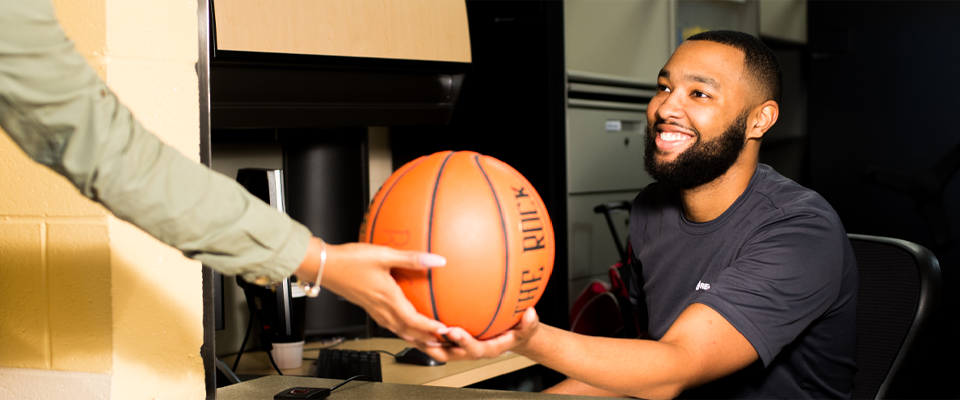 Mini Leagues
3v3 Basketball and Dodgeball
Regular season runs September 5-15. Playoffs held the week of September 18.
Full Leagues
Flag Football and Volleyball
Regular season runs October 2-27. Post season runs October 30-November 17.
End of Semester Tournaments
Cornhole, Badminton, Ultimate Frisbee, Wiffleball and Pickleball.
Registration runs October 30-November 17. Season runs November 28-December 8.
Introducing the Intramural Semester Pass
$10 per semester gets you unlimited registration to all Intramural Sports offerings, both mini leagues and full leagues. More information coming soon!
We're Hiring Intramural Officials!
Learn more about this great opportunity to work on campus and develop your leadership skills. Apply through VCU Handshake.
Find all the details on specific sport rules and everything else you need to know about playing Intramural Sports.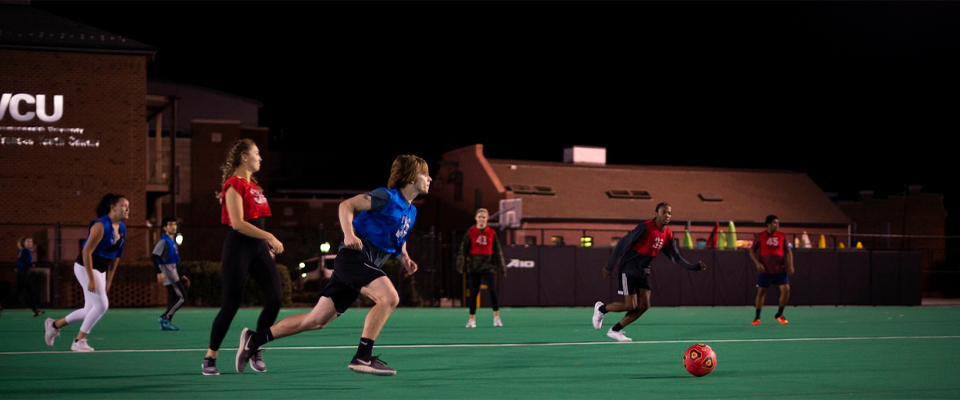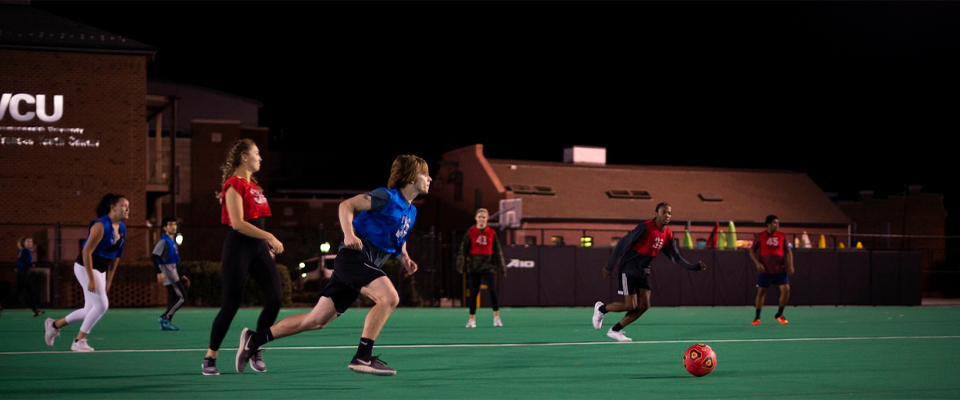 Survey says!*
Most participants choose to play to connect with friends. 84% of respondents formed new relationships while playing Intramural Sports. Almost 90% said that playing Intramural Sports helped them have fun and de-stress. -*RecWell Fall 2021 Intramural Survey