RecWell offers a variety of group exercise classes for all fitness levels which are FREE for all RecWell members! Classes are taught by trained student instructors and are held at Cary Street Gym, MCV Campus Recreation Center, and through virtual live streaming.
Register for a class
Registration opens 24 hours before the class starts. To register for a group exercise class, view our current Group Exercise Class Schedules and click on the live links in the class schedule for the class you want. Once you are logged in to MyRecWell you will be directed to the class registration page.
Need to cancel a class?
To cancel your registration for a group exercise class, log in to MyRecWell, select your Profile (upper right corner), select Programs (left column), and select the class you wish to cancel. The class must be canceled no later than five minutes before it is scheduled to begin.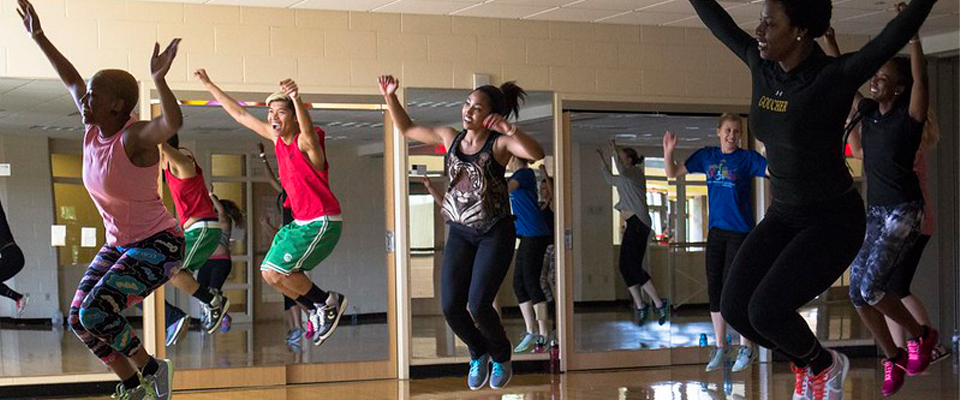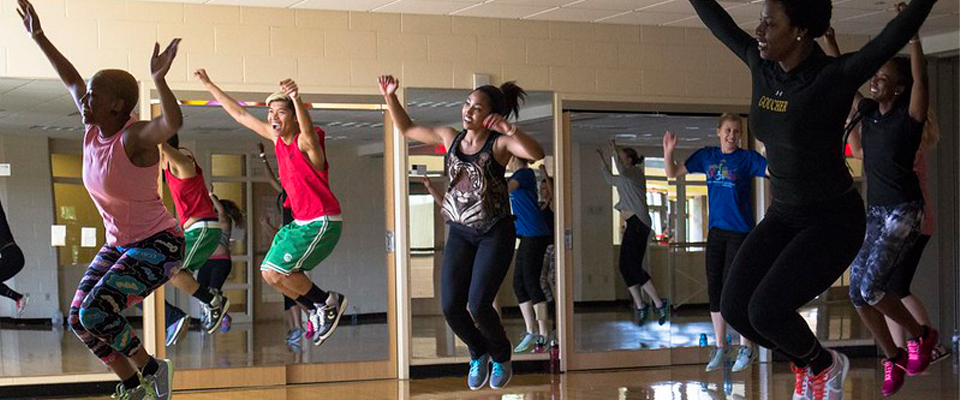 Learn more about how to join our amazing team of certified Group Exercise Instructors. RecWell offers the ACE Prep for Group Exercise course each Fall and Spring semester through the Recreation and Wellness Minor.