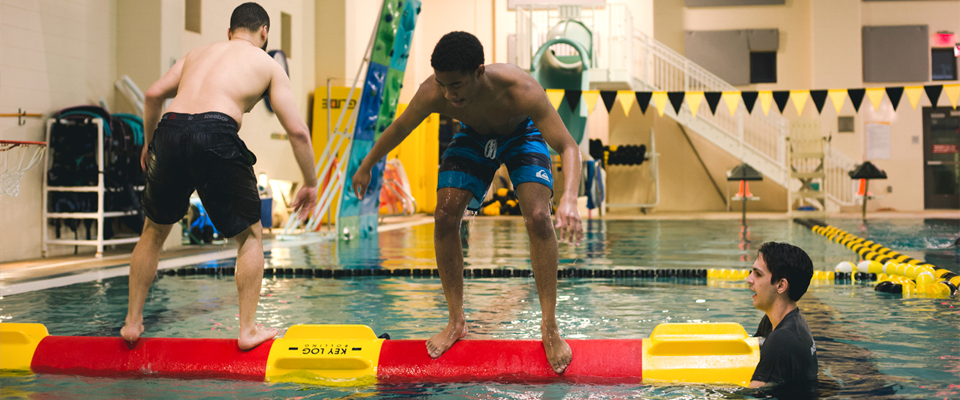 Log Rolling
Join us in the Cary Street Aquatic Center activity pool to learn how to log roll! Trained instructors will teach you how to stand and run on the log roller! Join us to improve your balance, work out and have fun. Please wear pool-appropriate swimwear/clothing.
Fall 2022 Log Rolling Clinics
All clinics are held on Thursdays, 7:45-8:45 p.m.
Registration closes at the time of the clinic. Click the dates below to register.